• Let it be Personal:
How do you envision your photos? Do you imagine a lush green forest? Or the muted cool tones of a beach? Your photos should be personal and unique to you. If this is your engagement session, maybe you would want your location to be the place you first met or where they proposed. If this is a family session, consider a location everyone enjoys together. 
• Accessibility:
Depending on who's coming to the shoot, we may have some logistics to consider. For any shoots with expecting moms, little kids, people with mobility impairments, or the elderly, let's not pick anywhere that requires clambering over giant boulders or hiking up a canyon. In fact, the closer the location to the parking lot, the better.
•​​​​​​​ 

Please Remember:

 Some locations require photo permits to be purchased in advance by you, the client. Another thing to consider are the crowds. Weekends tend to be the busiest for these public locations, so timing is key. We can either shoot earlier/later in the day on weekends or choose to shoot on a weekday.
​​​​​​​
Location:

L.A. County Arboretum
Address:
  301 North Baldwin Ave. Arcadia, CA. 
Info:
Botanical garden-127 acres
Admission ($15), free parking
Photo permit required ($75)
Ideal Session Type:

Engagements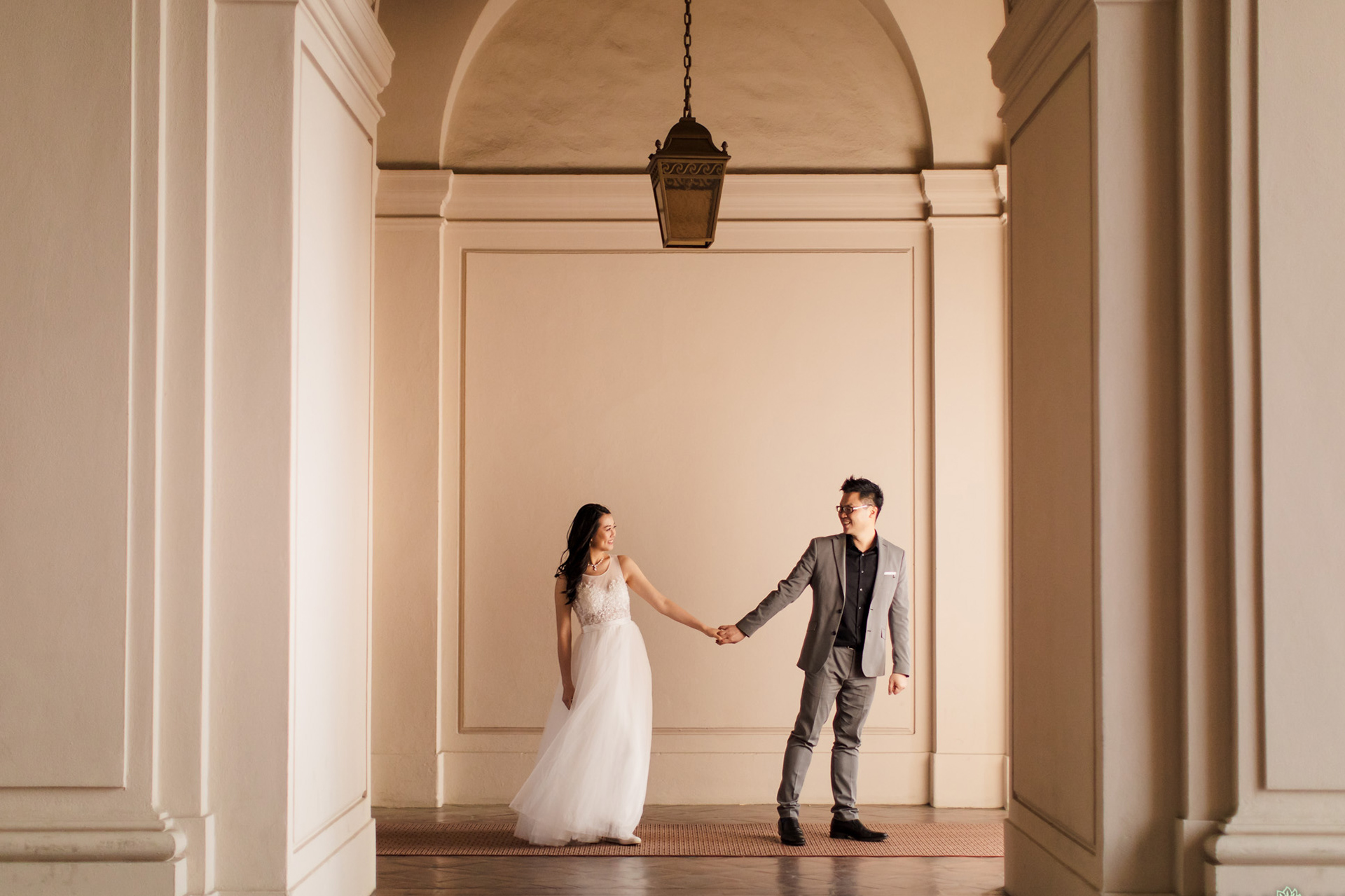 Location:

Pasadena City Hall
Address:
  100 North Garfield Ave. Arcadia, CA. 
Info:
Optional 2nd locations:

Arlington Garden


Permit Fees: N/A
Traffic/Crowds: Busy on Weekends
Ideal Session Type:

Engagements
Location:

 El Matador State Beach
Address:
32350 E Pacific Coast Hwy, Malibu, CA 90265
Info:
A collection of 3 small cliff-foot beaches with bluff top parking popular in the summertime.
Traffic/Crowds

: Busy on Weekends
Ideal Session Type

: Engagements, Maternity
Accessibility:

  Staircase available, difficult to climb back up, can close unexpectedly due high-tides 
Choosing a location is one of the most important creative elements of a shoot, but it doesn't have to be grand or intimidating. Sometimes the best location is somewhere simple and local with beautiful light.
​​​​​​​
Thank you for taking the time to let me share my favorite locations with you. Whether this leads to me taking you somewhere new, or you inviting me somewhere I've never been, I can't wait for us to capture your special milestone together!