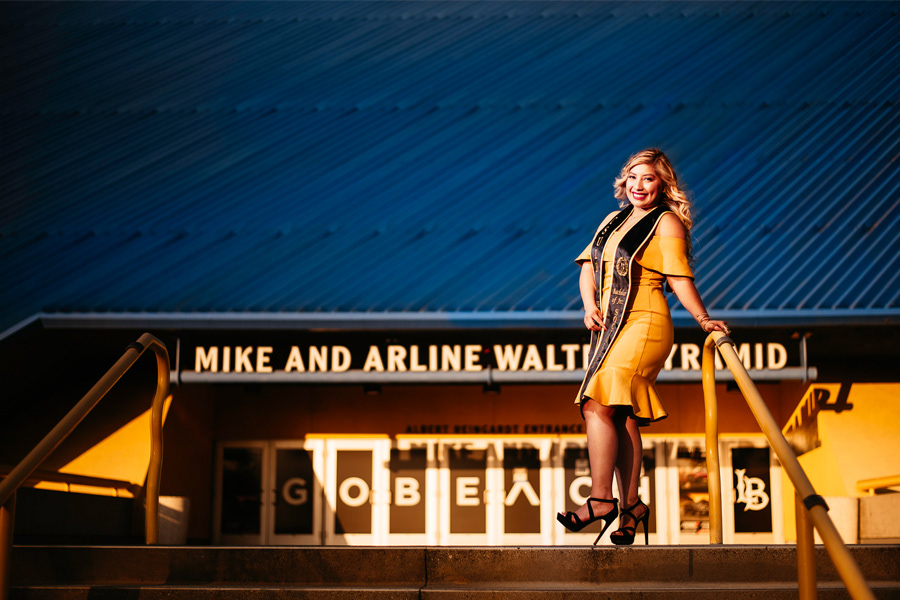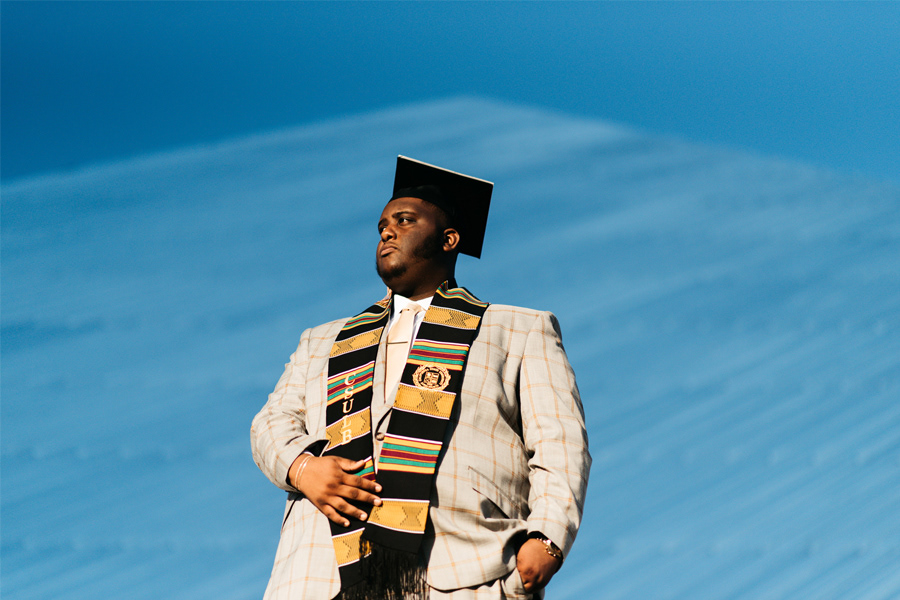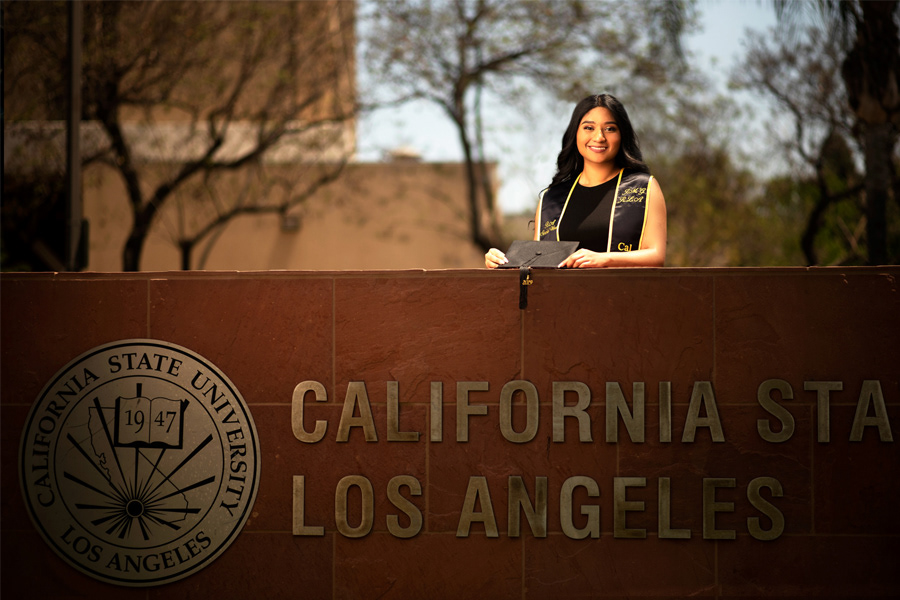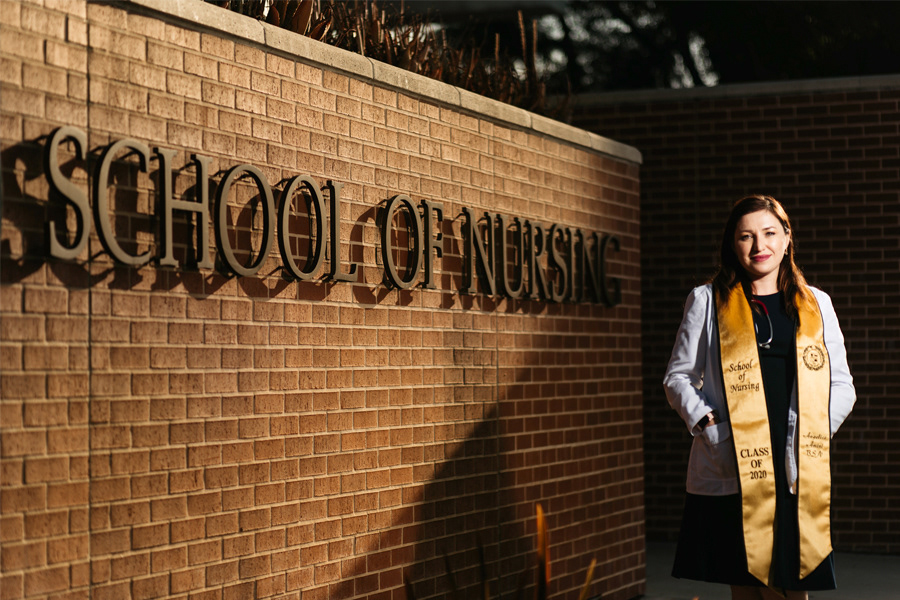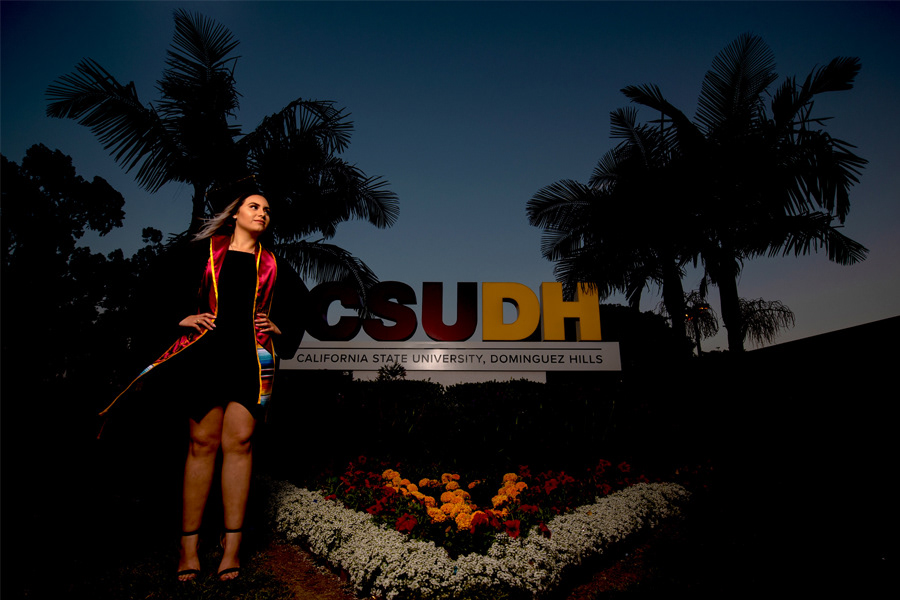 Thank you for taking the time to look through my graduation portrait work.  You must be excited to graduate & want to take pictures to celebrate your milestone with family & friends. 
I have photographed grads from CSULA, CSUDH, & CSULB & hopefully, you'll want to be next! Please scroll down for info & pricing.
∙ 
I'm still offering sessions during this time.
∙ During our photo session, I will be wearing  a mask & keep proximity contact to a minimum.
​​​​​​​
∙ 
Only electronic payments will be accepted (Venmo/ Zelle, etc.)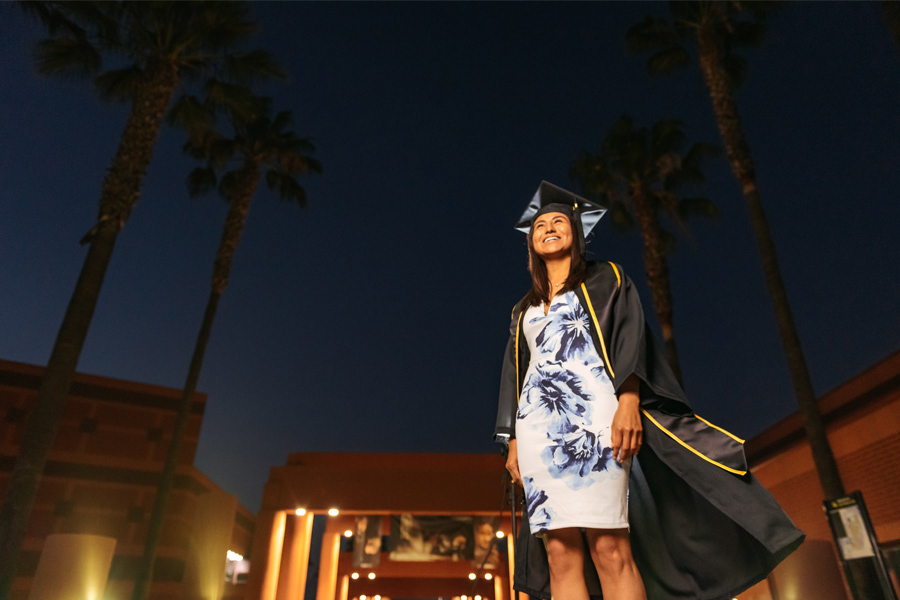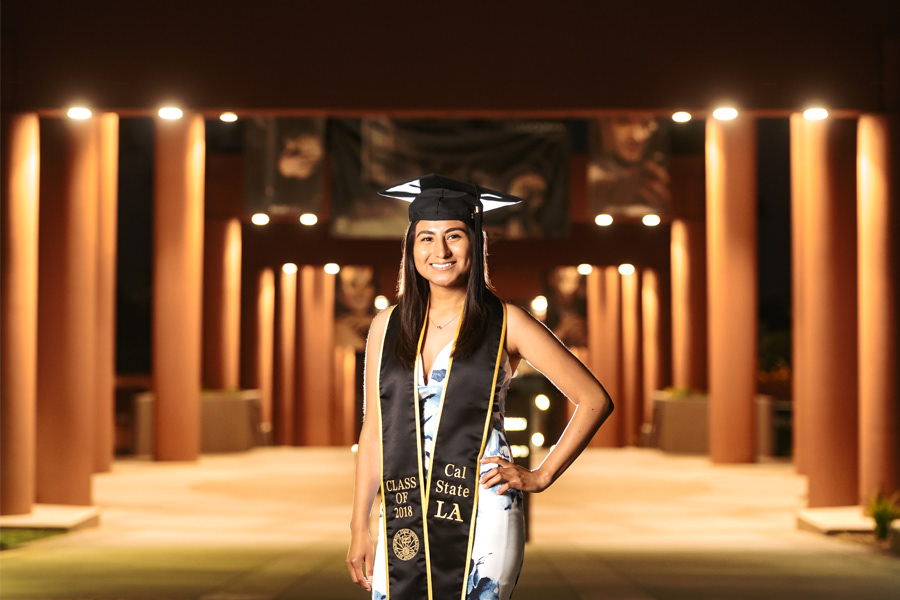 Price covers traveling to your location, time spent photographing, & editing of photographs. ​​​​​​​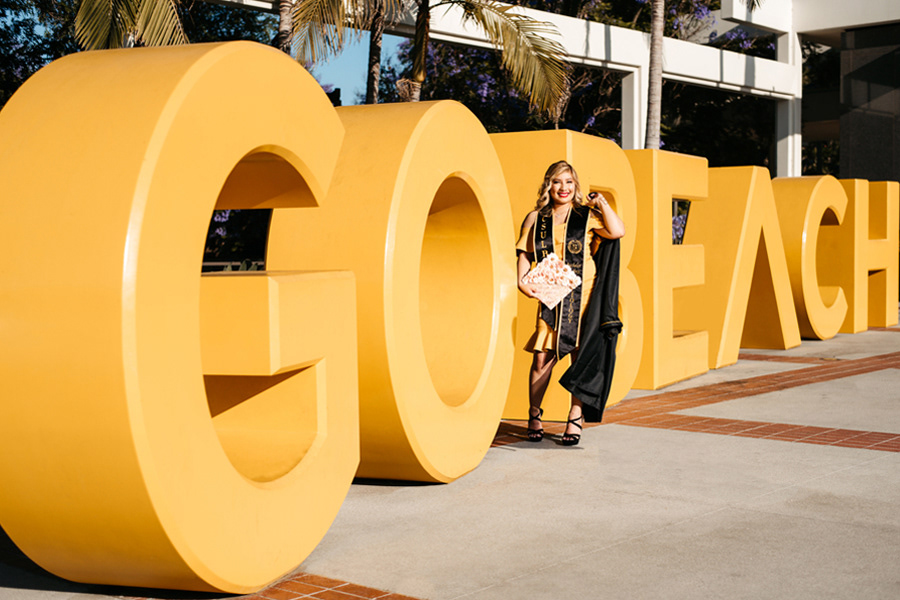 • 2 hour session in your campus
• 30 edited portraits that you get to choose
• Delivered between 1-2 weeks via your own online gallery
• 2 hour session in your campus
• 50 edited portraits that you get to choose
•Delivered between 1-2 weeks via your own online gallery
• Traditional background portraits (check samples below)
Q: Can I bring family/friends?
A:

Yes!

Family & friends are always welcome. In past sessions, grads have brought along their parents, significant others, children & friends. 
​​​​​​​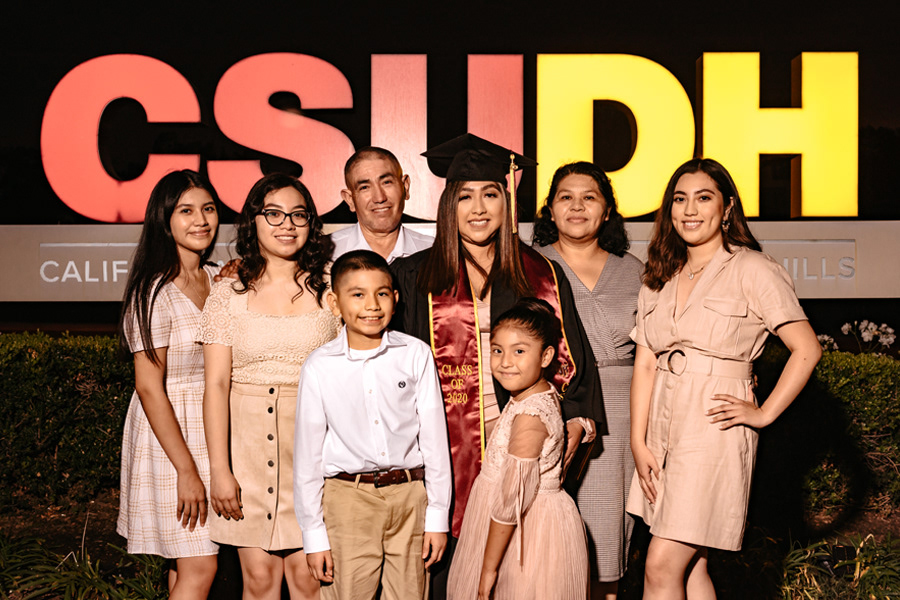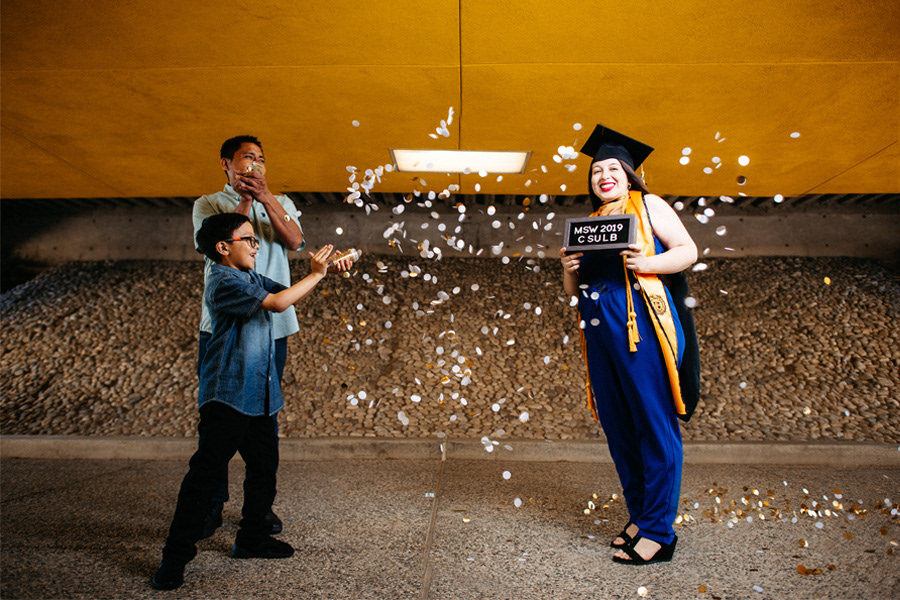 Q: Can I bring props to the shoot?
A:

Yes!

You are more than welcome to bring props to your session. Popping champagne bottles is a popular option. I highly recommend practicing on one or two bottles prior to your session because it's harder than it looks! Confetti is also a popular option to use. However, if you would like to be more eco-friendly, check out biodegradable confetti. Bubbles are also a fun & underrated alternative. ​​​​​​​
​​​​​​​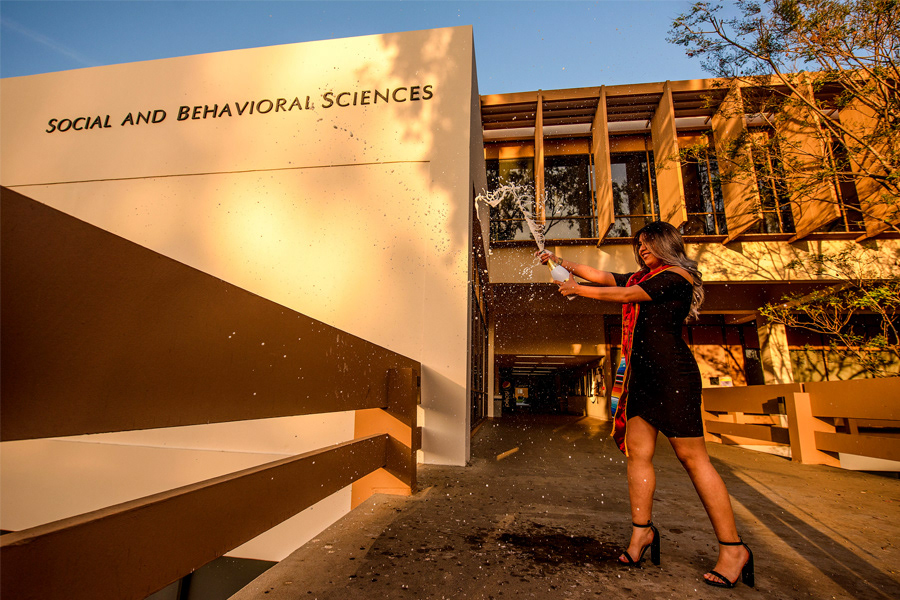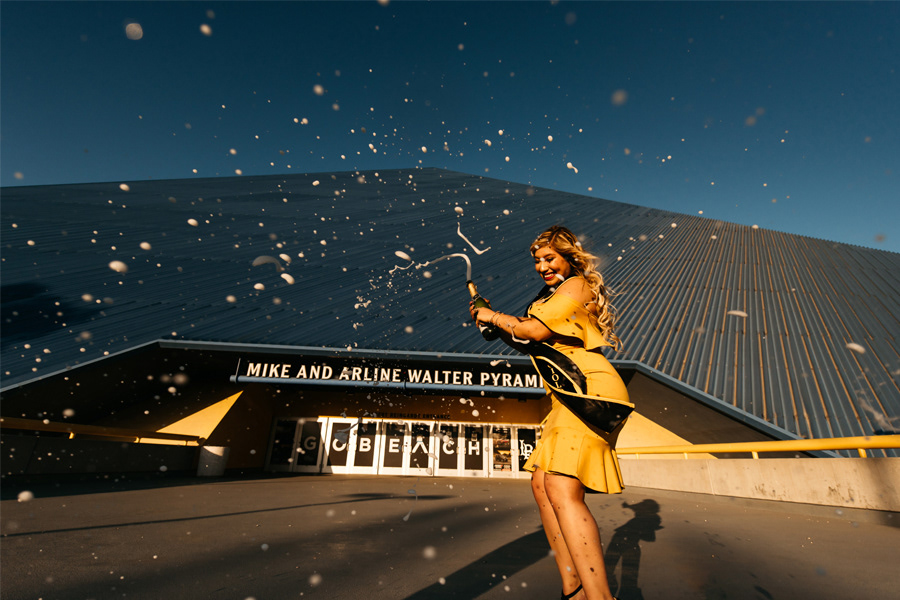 Q: Do you provide prints?
A:

Professional prints

can be ordered directly from your client gallery & are shipped right to your front door. They come in various standard sizes like 5x7, 8x10, 11x17, etc. You can also download your photos & have them printed in your location of choice. 
​​​​​​​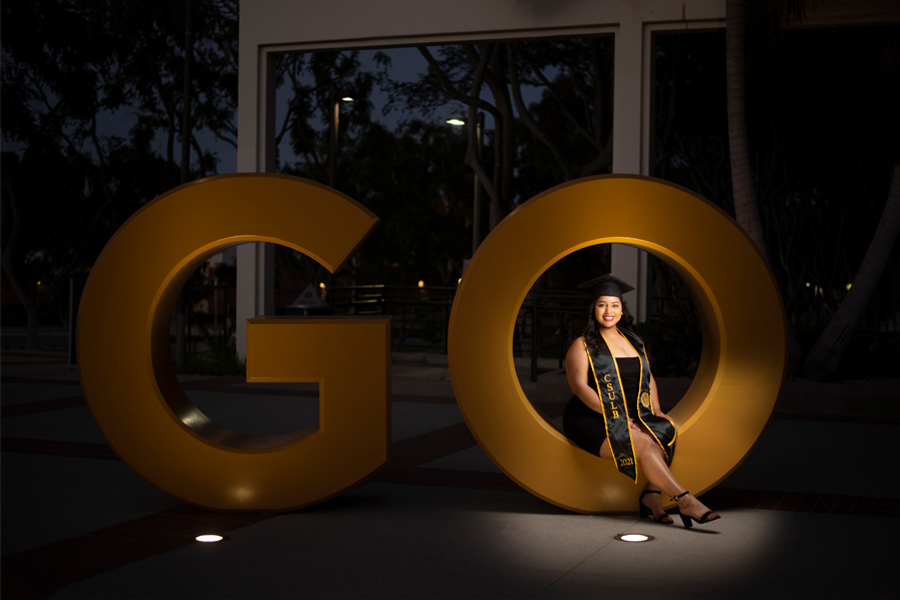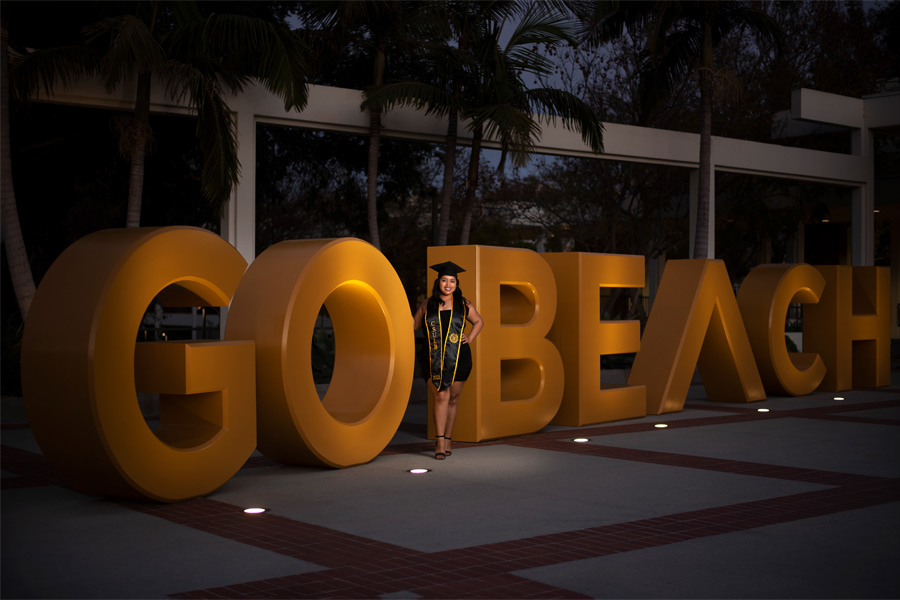 Q: When will I receive my photos?
A:

After

our session, it will take me at least 1-2 weeks or sooner to completely edit all of your photos. As soon as I am finished, I will email you the link to your own gallery where you can download them.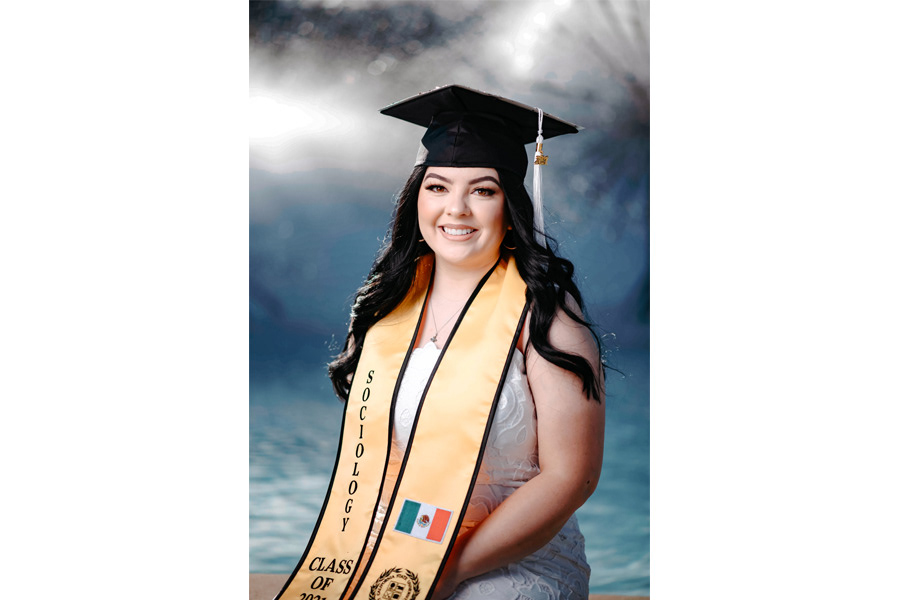 Q: How many photos do you deliver?
A:

It depends on the package you choose.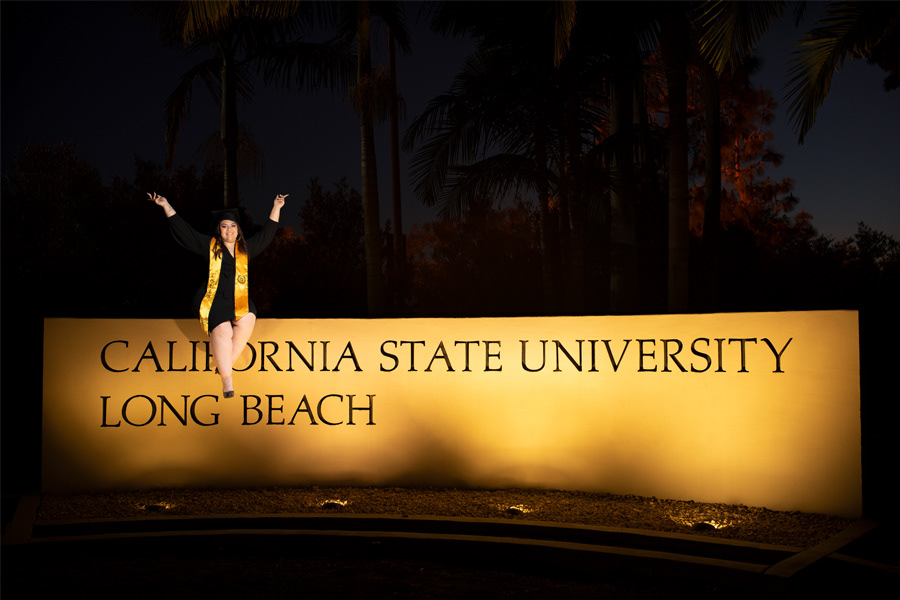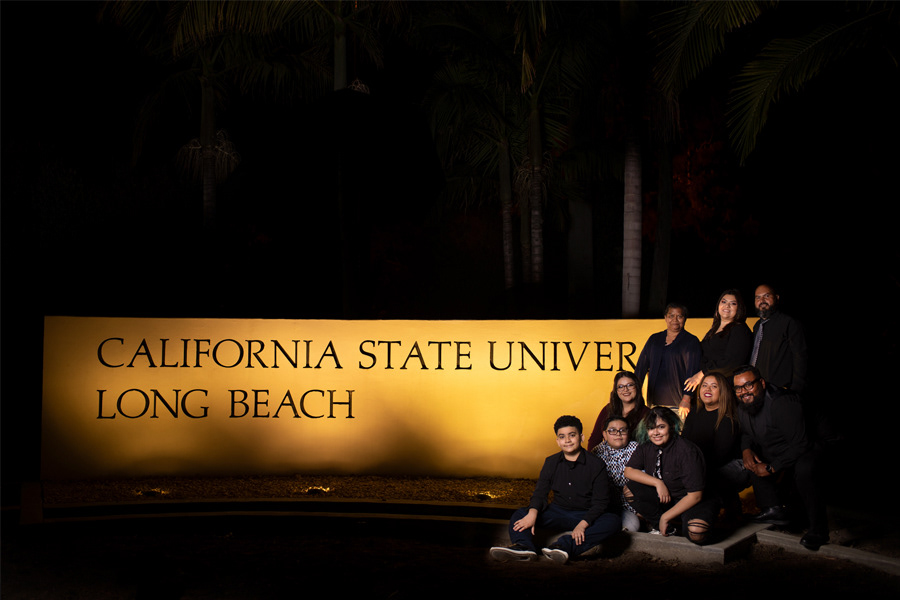 Q: I don't have my cap and gown yet!
A:

I

 

recommend borrowing a cap & gown from a friend that has already graduated. This works out a lot of the time. If not, we can reschedule till it arrives. Please make sure to bring any sashes or tassels that you would like to use during your shoot.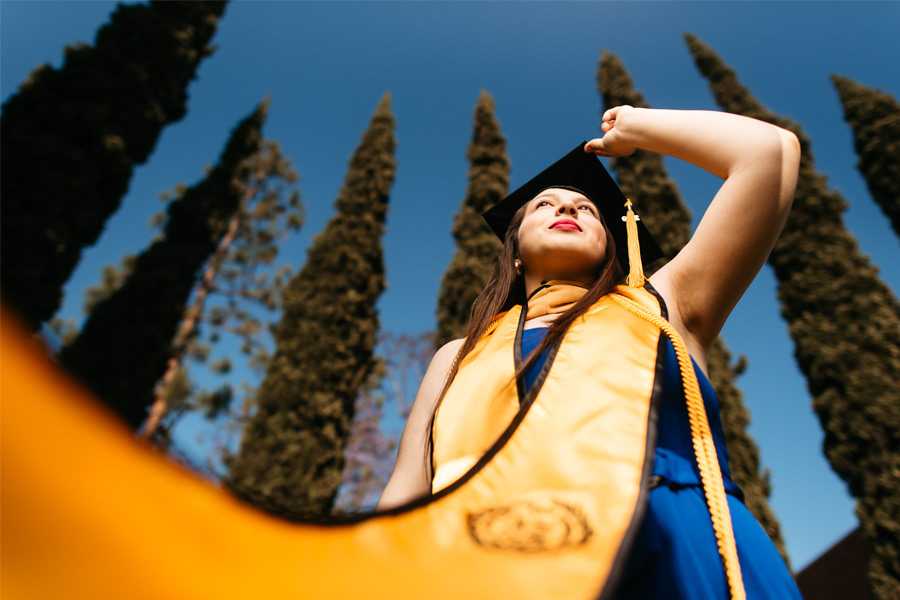 GET IN TOUCH🎓
​​​​​​​​​​​​​​
Ready to schedule a session or have a question?
Fill out the form below and I will be in touch.